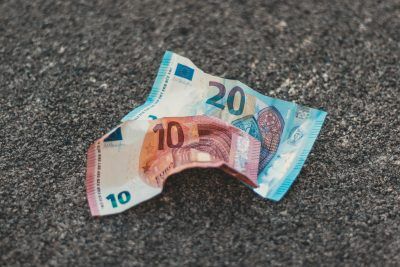 De overheid heeft ouders opgeroepen om de kinderopvangkosten in de periode dat de kinderopvang (voor een deel) gesloten was door de coronamaatregelen, door te betalen. Daarom krijgen ouders die kinderopvangtoeslag krijgen een vergoeding van de eigen bijdrage voor de kinderopvangkosten over die periode. Aan het eind van de maand juni worden alle ouders die recht hebben op vergoeding hierover bericht.
De Sociale Verzekeringsbank keert het bedrag rond 8 juli automatisch uit aan de ouders en stuurt hen voorafgaand hieraan een bericht per papieren post of in de Berichtenbox/Mijn Overheid met daarin de hoogte van de vergoeding. Deze brieven worden in delen verstuurd tussen 20 en 30 juni. Begin juli hebben alle ouders de brief dus ontvangen.
Berekening vergoeding
De overheid vergoedt tot de wettelijk vastgestelde maximum uurprijs voor kinderopvang. Het deel dat ouders extra betalen aan een specifieke kinderopvanglocatie, wordt dus niet door de overheid vergoed. Dit houdt in dat de vergoeding hoger of lager kan zijn dan de eigen bijdrage van de ouders.

De vergoeding geldt zowel voor ouders die in de specifieke periode van 16 maart 2020 tot en met 7 juni 2020 geen gebruik hebben gemaakt van kinderopvang, als ouders met een cruciaal beroep die in die periode gebruik hebben gemaakt van de noodopvang.

Ouders krijgen niet allemaal hetzelfde bedrag. Om ouders snel uit te kunnen betalen wordt de vergoeding berekend op basis van de gegevens die op de peildatum 6 april 2020 bij de Belastingdienst bekend zijn. Het gaat hierbij om gegevens van het aantal kinderen, het aantal opvanguren, het verzamelinkomen en de soort opvang. Wijzigingen in de persoonlijke situatie na 6 april of niet doorgegeven wijzigingen van voor 6 april kunnen dus leiden tot een verschil in wat ouders betalen en wat zij aan eigen bijdrage terugkrijgen.
Kinderopvangtoeslag
Ouders die per 6 april nog geen kinderopvangtoeslag hadden aangevraagd voor één of meerdere kinderen maar daar wel recht op hebben én de kinderopvang hebben betaald over de periode 16 maart tot en met 7 juni, dienen zo snel mogelijk de kinderopvangtoeslag aan te vragen bij de Belastingdienst/Toeslagen. Deze ouders ontvangen dan in oktober de vergoeding voor eigen bijdrage van de SVB. Als een ouder inlogt op Mijn SVB (vanaf 20 juni), dan ziet hij het bedrag van de vergoeding en de gegevens waarmee het bedrag van de vergoeding is berekend.

Ouders die gebruik maken van een gemeentelijk aanbod kunnen informeren bij de kinderopvang of de gemeente over een vergoeding. De gemeenten ontvangen hiervoor budget vanuit de Rijksoverheid.
Meer informatie
Op svb.nl/opvang vindt u uitgebreide informatie en veelgestelde vragen over de vergoeding eigen bijdrage kinderopvang.
Bron : Rijksoverheid